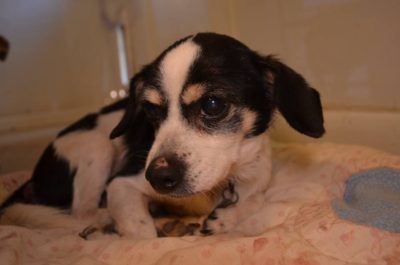 Whew!  Thanksgiving, Black Friday, Small Business Saturday, and Cyber Monday have come and gone so quickly, and now it's time to count our blessings and celebrate Giving Tuesday on Dec. 1st!
Giving Tuesday is not a holiday or a gimmick to get you to spend money.  It is about giving from the heart, giving to those less fortunate, giving to make the world a better place for everyone.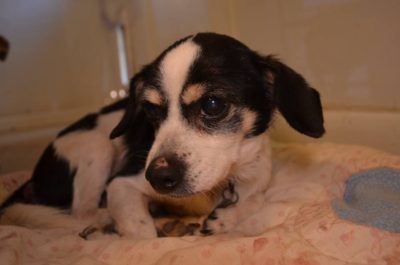 This Giving Tuesday, if you want to help a homeless pet, Gumdrop is one such special boy in need.  We are asking for donations for this little guy, because he has painful anal tumors which were eliminating his chances of being adopted from the city shelter. He may have ended up there because of this painful and unsightly ailment, and one local vet even suggested he be euthanized because of the tumors. But we disagree!  He is a happy, little fella, with a strong will to live!  And we don't believe any pet should have to die because of an illness or disease, unless they are incurable and suffering…so we pulled him from the city shelter and he is now at our adoption center awaiting surgery and a foster or forever home!
Our donation link is www.anewleash.org/donate where you can make a tax-deductible donation via paypal.  We also accept checks written and sent to
A New Leash on Life, Inc.
707 Andrew Jackson Way
Huntsville, AL  35801
Any donation amount is appreciated and if our generous donors give more than Gumdrop's vet bills cost, we will use the extra to spay/neuter over 100 puppies and kittens in our adoption program 🙂
Thanks for reading our blog and we hope everyone will experience JOY from participating in GivingTuesday this year!