Fostering is a unique and rewarding way to save a life.
Foster homes are the heart of our program, where the pets temporarily experience a home setting until an adopter is matched with them!  Our goal for each pet is that their next home be their forever home, so they will never be homeless again.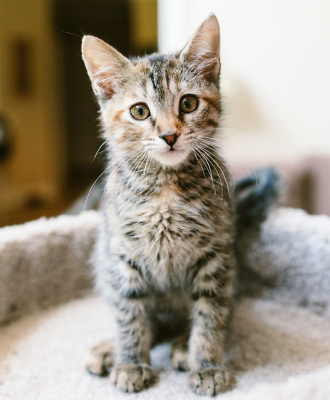 As an approved Foster Home, you will be assigned a Foster Coach to help you through the process and answer your questions.  Then we will help you choose a dog, cat, puppy, or kitten (or more) who we think will fit in nicely with your family and schedule.  We pull dogs and cats who are on the "urgent" lists in Alabama's municipal shelters, and always (unfortunately) have a great selection of homeless pets from whom to choose.  So many wonderful pets are in need of our help, and the more wonderful foster homes we have, the more lives we can save.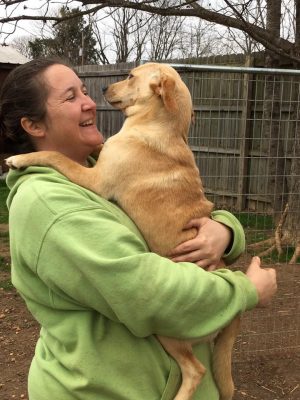 Foster Home responsibilities include providing food, water, shelter, love, transportation to/from vet appointments and adoption events, and, if possible, training to help them become more adoptable.  Our foster homes do amazing work with the homeless pets!
As a New Leash Foster Home, we ask that you get to know your foster pets but leave the bonding to their forever home.  We don't want to create a temporary bond that will be broken when they move on to a forever home.  
HOW TO START FOSTERING A PET
Click on one or both:
Then we will invite you to one of our next Volunteer & Foster Orientations!  You will learn about the programs and overall goals of A New Leash on Life and then speak with a Foster Coach who can answer your questions.  And following that, you will meet the pets who are anxiously awaiting foster homes.
FOSTER FAQs
Here are some common questions we get asked about becoming a Foster Home:
Where do the homeless animals come from?

A New Leash on Life focuses on saving animals from high kill shelters in the north Alabama region. There are SO many in need, and we can save as many as we have room for. This is why fostering is key. Every new foster home directly allows more animals to be saved from euthanasia. Your foster coach will work with you on selecting a foster pet that matches your household dynamics.  

How long does fostering last?

Every fostering situation is unique, and we are so appreciative of any amount of time that you would like to give! We have options that range from keeping your foster pet until adopted (days, weeks, sometimes longer), week-long or weekend fostering stints to give pets a break from the lifesaving centers, pet-sitting opportunities when foster parents go out of town, and taking a pet home temporarily during the holiday season as part of our Home for the Holidays program.

What will I be responsible for when fostering?

Foster homes are responsible for caring for the pet in your home as you do your own pets, with lots of LOVE!  A New Leash on Life covers all medical expenses, and we try to keep our Foster Closet stocked with food, toys, blankets, etc. for the foster homes to use! Foster parents also provide transportation to/from vet appts and adoption events.  A New Leash on Life is a 501(c)3 non-profit organization, so any fostering expenses are tax-deductible.

What if I have issues or concerns while fostering?

A foster coach is assigned to every new foster parent. The foster coach will guide you through getting your foster pet all the way until your foster pet is adopted! You can call or text your foster coach at any time! All new foster parents will receive a handbook via email that addresses many common questions and procedures. For those foster parents that have Facebook, there are two internal A New Leash on Life Facebook groups that allow for foster collaboration, announcements, etc!

How will my foster pet get adopted?

We have so many avenues to show off your foster pet to the world! All of our foster pets are listed on anewleash.org, so we encourage all foster parents to take pictures and write a catchy bio of the foster pet to send to the foster coach. An adoption counselor will contact you to arrange a meet and greet when applications come in online for your foster pet. There are also five adoption event opportunities almost every single weekend that provide you and your foster pet a chance for terrific exposure and being able to talk to potential adopters about your pet. Many of our foster pets are adopted on site at the weekend events! Our social media team also has several platforms for highlighting foster pets. Your foster coach will help you take advantage of all of these opportunities. 

Where do we keep our foster pets if we go out of town?

Foster pets will need the same arrangements as your current pets if you go out of town, as our foster homes and adoption centers are always overflowing.  If your pets stay home with a petsitter or are boarded please make arrangments for your foster pet as well.