Fostering is a unique and rewarding way to save a life.
Foster homes are the heart of our program, where the pets temporarily experience a home setting until an adopter is matched with them!  Our goal for each pet is that their next home be their forever home, so they will never be homeless again.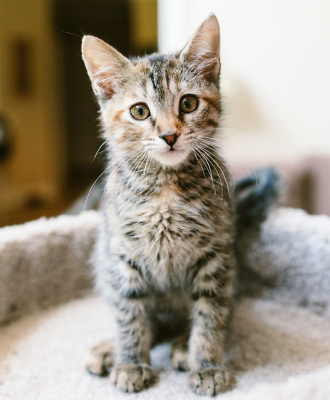 As an approved Foster Home, you will be assigned a Foster Coach to help you through the process and answer your questions.  Then we will help you choose a dog, cat, puppy, or kitten (or more) who we think will fit in nicely with your family and schedule.  We pull dogs and cats who are on the "urgent" lists in Alabama's municipal shelters, and always (unfortunately) have a great selection of homeless pets from whom to choose.  So many wonderful pets are in need of our help, and the more wonderful foster homes we have, the more lives we can save.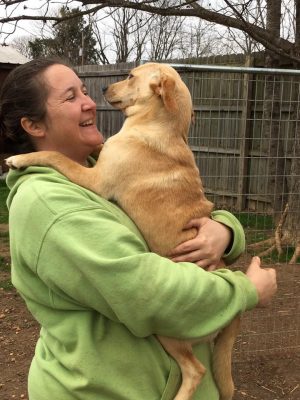 Foster Home responsibilities include providing food, water, shelter, love, transportation to/from vet appointments and adoption events, and, if possible, training to help them become more adoptable.  Our foster homes do amazing work with the homeless pets!
As a New Leash Foster Home, we ask that you get to know your foster pets but leave the bonding to their forever home.  We don't want to create a temporary bond that will be broken when they move on to a forever home.  
HOW TO START FOSTERING A PET
Click on one or both:
Then we will invite you to one of our next Volunteer & Foster Orientations!  You will learn about the programs and overall goals of A New Leash on Life and then speak with a Foster Coach who can answer your questions.  And following that, you will meet the pets who are anxiously awaiting foster homes.
FOSTER FAQs
Here are some common questions we get asked about becoming a Foster Home:
Where do we keep our foster pets if we go out of town?

Foster pets will need the same arrangements as your current pets if you go out of town, as our foster homes and adoption centers are always overflowing.  If your pets stay home with a petsitter or are boarded please make arrangments for your foster pet as well.
Can I just drop my foster pet off at Petsmart and leave?
You are a valuable source of information about your foster pets and they are more likely to get adopted if you or someone who knows them is there to answer questions!  So we ask that you or a trusted family member or friend stay with them to make sure they have water and enough potty breaks during the events.
What are our deworming protocols?

Parasites are a huge issue in the shelter pets we pull, so we deworm them multiple times to make sure we are successful at ridding the pet of them.  Puppies and kittens get dewormed with Strongid starting at 4 weeks old, and Panacur starting at 6 weeks old.

At what age/weight can puppies and kittens be spayed/neutered?

Minimum of 2 lbs, 8 weeks and over if healthy. If unhealthy, we wait until they are healthy enough for surgery.

What is the Foster home responsible for financially?

Foster home is responsible for food, treats, water, and transportation. A New Leash on Life supplies flea/tick prev, HW prev, dewormer, etc. Any amount you spend on your foster pet is a donation, and therefore, it is tax-deductible. Example: if you supply HW prevention for your foster pets, you can consider it a donation. Keep track of your foster pet expenses, so we can give you a tax letter at the end of the year.