VOLUNTEERS WORK AT THE MARKET PLACE DAILY
Our Market Place Thrift Store is open to the public for shopping and donations Wednesday thru Saturday 11-4 each week. Volunteers also work on Mondays and Tuesdays preparing the store to open on Wednesdays with a fresh, new set of awesome things to buy!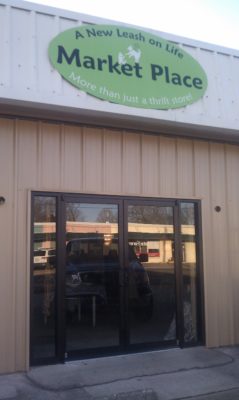 You can volunteer at the Market Place in the following ways:
Counter Associate
Front Room Assistant
Cashier
Sorting
Pricing
Displaying
Donation pickups
Pet Transport
DROPPING OFF DONATIONS
Donations of gently used items such as clothing, furniture, household appliances, jewelry, etc. are graciously accepted at the below address, and are tax-deductible! And it's a fun place to work!

VOLUNTEER INFO
If you would like to talk to someone about volunteering at the Market Place, please email pets@anewleash.org today and we will get you started by filling out a volunteer application.