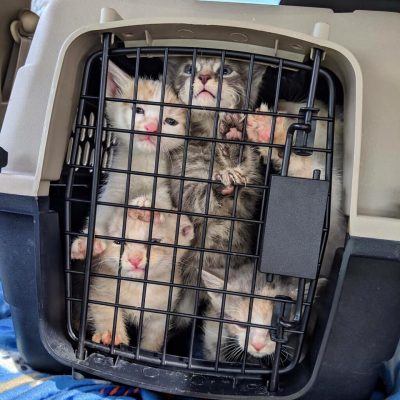 Our Cat Coordinator, Alli, shares her thoughts on Kitten Season:
Yeah, kittens are cute. But there's nothing cute about a 7 ounce kitten living in a metal cage/box in a shelter without their mom.
Tomorrow I will be picking up our FOURTH litter of 4-week-old kittens in just one short week. After I pick this litter up we will be completely maxed out. No more fosters. So, in a few days, when I get a text from one of our shelter liaisons saying that yet ANOTHER litter of itty-bitty-kitties has been turned into the shelter, my hands will be tied. We have cats/kittens in every nook and cranny imaginable and we will not be able to save any more until we have more kitten/cat fosters.
PLEASE consider fostering even just one litter of kittens this kitten season. We will be with you to walk you through every step of the way. Also, PLEASE SPAY AND NEUTER YOUR PETS FOR THE LOVE OF ALL THINGS HELPLESS AND FUZZY.