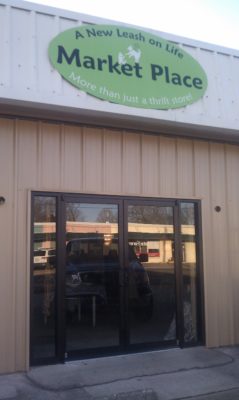 A New Leash on Life's Huntsville Thrift Boutique is more than just a thrift store! It takes a whole community of people…
Donors donate their gently-used household items, furniture, clothing, jewelry, electronics, etc. (all tax-deductible).
Volunteers sort, test, clean, price, and display it nicely…like a gift store!
Shoppers buy it for great, low, low prices.
Many homeless dogs and cats get to go to the vet for spay/neuter and whatever else they need!
STORE HOURS
Volunteers work at the Huntsville Thrift Store & Boutique daily.
The store is open for shoppers Tuesday – Saturday 10-4
STORE LOCATION