Fostering is a unique and rewarding way to save a life.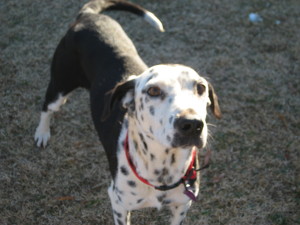 We have a Foster Home committee to help you along the way and to answer any questions you have about fostering! Foster homes are the heart of our program, where the pets experience what it's like to have a real home. Sometimes it's their first interaction with a loving and caring human. You've got to try it! The human-animal bond is truly celebrated through fostering.
As an approved Foster Home, you can choose the dog or cat you want to foster from one of our adoption centers or from our urgent list of the "fosterable" pets living at one of North Alabama's shelters who euthanize for space. So many wonderful pets are in need of our help, and we can suggest some who might fit into your home easily. We typically like for new fosters to pull from one of our adoption centers so we know the dog or cat well and can be more certain about temperament, needs, and issues. We want your foster experience to be rewarding so you will continue to save more lives after the pet gets adopted.
Foster Home responsibilities include providing food, water, shelter, love, transportation to/from vet appointments and adoption events, and, if possible, training to help them become more adoptable. If a pet is returned by an adopter, we ask the Foster Home to take the pet back as a foster. It takes a LOT to save lives and our foster homes do amazing work with the homeless pets!
As a New Leash Foster Home, we ask that you get to know your foster pets and be honest with potential adopters about their good and bad behaviors. Setting expectations correctly helps people make good decisions about a new pet and reduces the chance of an adopter returning a pet for bad or undesirable behavior. If we explain that the pet they are interested in is not completely housetrained, they will expect some accidents in the house and know they have to work on that. if they are told the pet is completely housetrained when he/she is not, and take the pet home expecting this, they are much more likely to return the pet when they find out they did not adopt a housetrained pet. We want their next home to be their forever home, so they will never be homeless again.

HOW TO START FOSTERING A PET
Provide a little information about yourself.

We Contact You

We'll review your information and call or email you to schedule a home visit.

Home Visit

We'll visit your home for final approval.
FOSTER FAQs
Here are some common questions we get asked about becoming a Foster Home:
Where do we keep our foster pets if we go out of town?

Foster homes will need to make arrangements with a boarding facility or pet sitter since we have no place to house these pets and some pets cannot be easily moved from one foster home to another.

Can I just drop my foster pet off at Petsmart and leave?

No, because we need you or someone knowledgeable about your foster pet to take care of them (walk, water, etc) and answer questions that potential adopters ask during adoption events. Please attend to your foster pets during events or find a friend who can. They are more likely to get adopted if their foster mom or dad is there to answer questions.

What are our deworming protocols?

Puppies and kittens get dewormed with Strongid starting at 4 weeks old, every 2 to 3 weeks (3 or 4 times total). Cats and dogs get dewormed once on intake and then again 3 weeks later.

At what age/weight can puppies and kittens be spayed/neutered?

Minimum of 2 lbs, 8 weeks and over if healthy. If unhealthy, we wait until they are healthy enough for surgery.

What is the Foster home responsible for financially?

Foster home is responsible for food, treats, water, and transportation. A New Leash on Life supplies flea/tick prev, HW prev, dewormer, etc. Any amount you spend on your foster pet is a donation, and therefore, it is tax-deductible. Example: if you supply HW prevention for your foster pets, you can consider it a donation. Keep track of your foster pet expenses, so we can give you a tax letter at the end of the year.