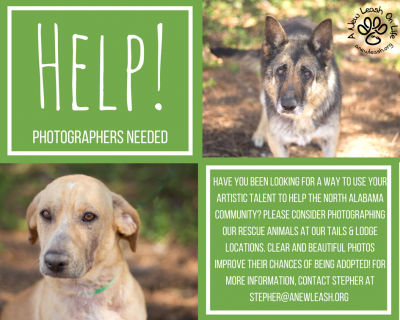 The easiest way to show off a pet's sparkling personality online is with a beautiful photo. That's why a great way to volunteer is by taking quality photos of our rescue pets for their online profiles.
We have an immediate and ongoing need for amateur and professional photographers to capture the true beauty of these animals often let down by society. We want to show their dynamic personalities to the world and we need your help.
It doesn't matter if you have three or 33 hours per week to photograph our animals. We're grateful for any services you can provide and we'll assist you along the way.
Please contact Stepher at stepher@anewleash.org to see how you can help us help the animals!