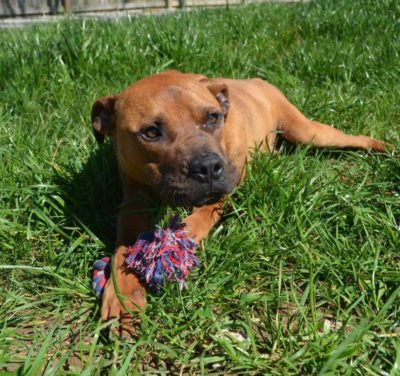 Like many dogs we rescue these days, Hunter has Heartworms…but the good news is, it's treatable!  It costs us an average of $350 per dog to treat this disease.
If you want to make a positive impact on some great animals, this is your chance!  We are asking for tax-deductible donations to our Heartworm Fund, truly a life-saving fund, so that we can continue helping dogs like Hunter, who was found alone and starving in the woods. The landowner threatened to dump him 10 miles away if the nice man who found him didn't take him somewhere.  So he brought him to A New Leash on Life and made a donation to cover his vetting!
If Heartworms go untreated, the dog will suffer and die within 1 to 2 years, from the worms suffocating the heart muscle…so we treat them ALL!  Please consider a donation to this LIFE SAVING FUND!  www.anewleash.org/donate or send a check to ANLOL, 707 Andrew Jackson Way, Huntsville, AL  35801 and put HW in the memo.