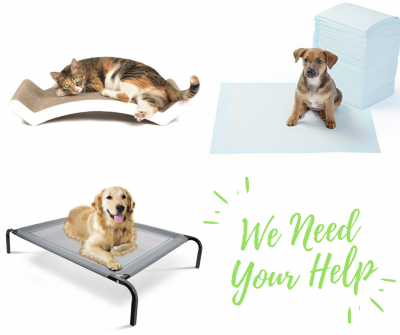 With Spring comes one of our busiest seasons caring for dozens of litters of kittens and puppies in addition to the dogs and cats already in our care. Supplies run low at an astounding rate and we once again ask for your assistance.
We've compiled an Amazon Wish List allowing you to donate from the comfort of your own home; we've even completed the delivery information! All donations are tax-deductible.
Here's our updated wish list of needs and on behalf of the animals in our care, we thank you for helping us save them all.