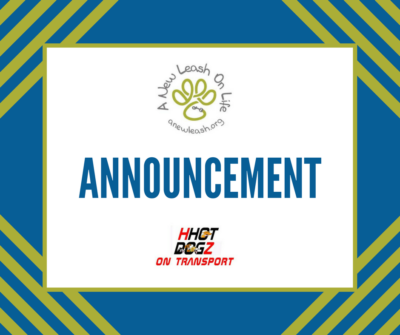 A New Leash on Life is proud to coordinate efforts with Huntsville Animal Services, and the Greater Huntsville Humane Society to support Huntsville Hounds on Transport (HHOT DOGZ), a new transport program for north Alabama dogs in our programs beginning later this month!
These transports will allow each organization to save even more lives by transporting dogs to the Washington, D.C. area where our animals are desired.
The HHOT DOGZ's cargo van donated by Jerry Damson Automotive Group can hold 20+ dogs, depending on their sizes, and will make monthly trips to the D.C. area.
Leaders from all three organizations are currently attending a press conference at the GHHS shelter on Johnson Road.
We look forward to sharing more details with you as they take shape and we invite you to please join our life-saving team of volunteers as we now need more help than ever in our ongoing efforts to save them all. You'll find information on our volunteer and foster programs on our website.